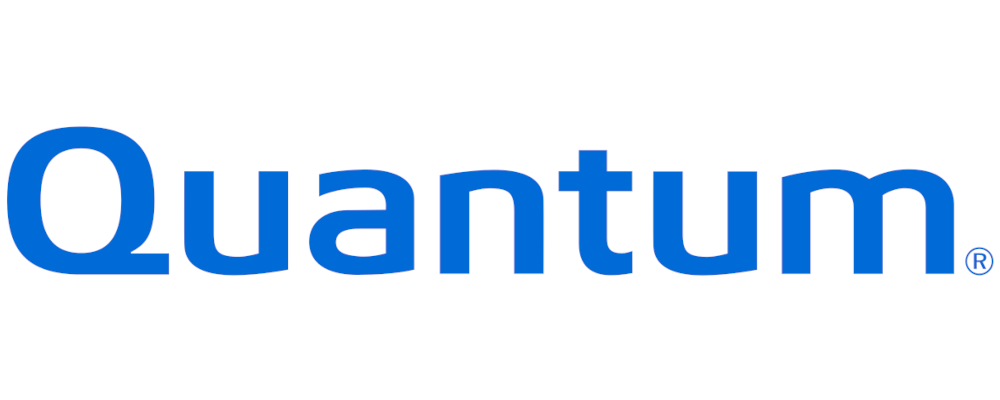 Who is Quantum?
Quantum is one of the most recognized names in the data backup and retention market. The Quantum portfolio of data protection and long-term innovations includes:
Backup appliances that provide fast backup and restore
Object storage systems with immutable object locking for ransomware protection
The most secure tape storage system to provide a truly offline copy of data for long-term retention.
Quantum's offering is based on the following major components.
DXi-Series Backup Appliances: Efficient, high-performance backup appliances that use variable-length deduplication and tight integration with all leading backup applications. DXi appliance models start from the V5000 at 5Tb and scale to 2 Petabytes with the DXi9000.
Scalar® Tape Library: Tape is the most cost-effective, secure storage option that requires very little power or resources to store data for long periods and is widely used to protect valuable data from cyber threats. The largest data centers on the planet are using tape extensively with Quantum tape libraries used by large corporations and cloud providers for long-term storage for compliance, digital media, and image archiving. Tape has also emerged as a key part of cloud and hyperscale infrastructures.
Quantum Scalar® Tape Libraries start as small as three rack units and 25 slots and can scale to as large as 20+ racks in size. All libraries are measured by the number of tapes you use, so, the amount of data backed up in a library is really up to you.
Object Storage: Myriad™ (a new scale-out unstructured, software-defined data storage platform) is a cloud-native microservices architecture orchestrated by Kubernetes, available on Quantum-supplied hardware but capable of running on public cloud infrastructure. Myriad™ is ideal for high-performance use cases, such as building modern data lakes for analytics and business intelligence, rendering demanding VFX and animation workloads, and rapid recovery of your valuable data
Quantum's Myriad™ storage features a Scale-out software architecture built for the latest flash technologies. Every Myriad™ system includes Inline data deduplication and compression.
Here are 4 reasons we believe Myriad™ is one of the best object storage products on the market.
Modernize and future-proof your infrastructure with an ultra-modern, cloud-native storage platform that is microservices-based with cluster orchestration provided by Kubernetes.
Simplify unstructured data management with a system built for inline metadata tagging and data cataloging so that you can automate data pipelines and simplify unstructured data across its lifecycle.
Address Environmental / Sustainability / Governance (ESG) initiatives by replacing racks of inefficient disks with "green" all-flash storage
Eliminate networking complexity associated with legacy scale-out NAS with
Myriad's unique cluster architecture includes load balancing and switching. Best of all, Myriad only requires one IP address to connect to your network.
Stornext®: High-speed storage file system that's ideal for even the largest video files, digital image collections, and other forms of unstructured data. Stornext® is a great fit for sharing large data files like video (either commercial applications or security camera video) or working with small data sets. This would include scientific research, machine learning
Additional data and information downloads coming soon.
For more information or consulting, contact the Nordstar Group sales team today!
(832) 467-0000
[email protected]