SUSE Enterprise Storage
AN INTELLIGENT SOFTWARE-DEFINED STORAGE SOLUTION, POWERED BY CEPH TECHNOLOGY, WHICH ENABLES YOU TO TRANSFORM YOUR ENTERPRISE STORAGE INFRASTRUCTURE.
Providing IT organizations with a simple to manage, agile infrastructure with increased speed of delivery, durability and reliability. Accelerate innovation, reduce costs and alleviate proprietary hardware lock-in by transforming your enterprise storage infrastructure with a truly open, and unified intelligent software-defined storage solution. Let SUSE and our partners provide you with the most flexible enterprise-grade storage solution.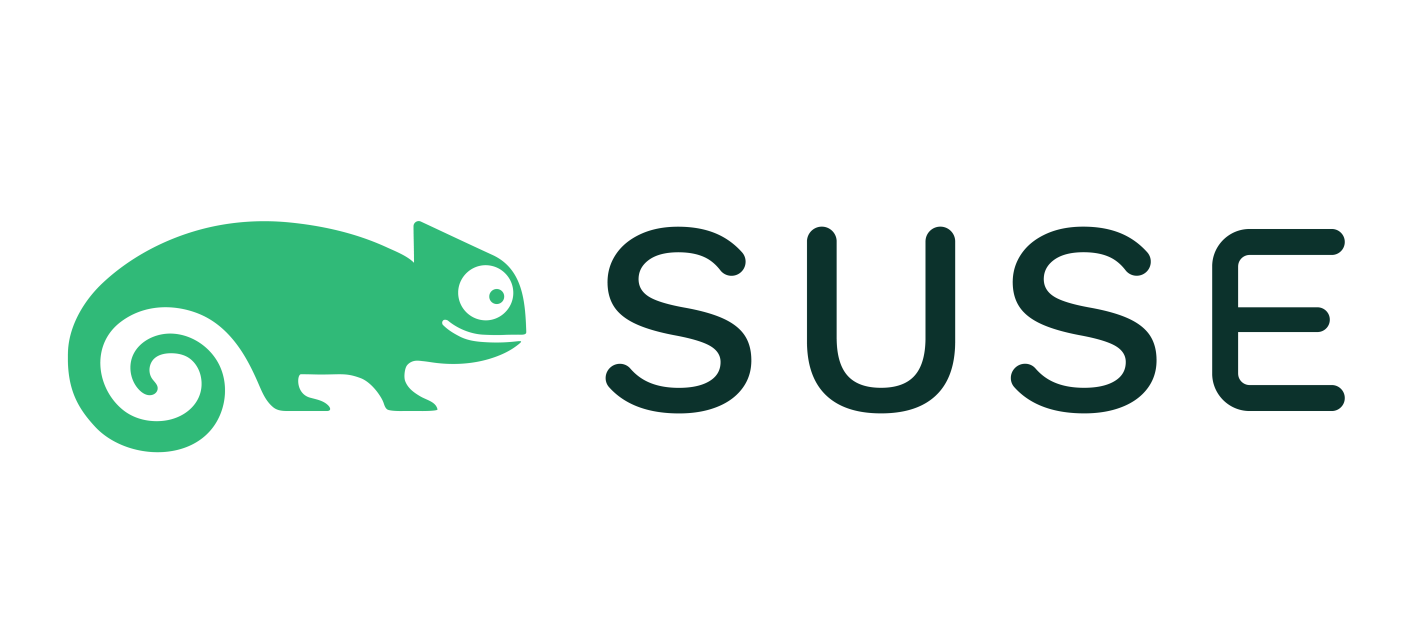 Key Features
Unlimited scalability with a distributed storage cluster designed to scale to thousands of nodes and multi-hundred-petabyte environments and beyond to meet your growing data requirements.
A single truly unified software-defined storage cluster that provides applications with object, block and file system storage providing ubiquitous and universal access to your legacy and modern applications and automated durability of your data with high availability and disaster recovery options.
Utilize commodity off-the-shelf hardware that is at minimum 30 percent less expensive than average capacity-optimized solutions to drive significant CAPEX savings
Highly redundant storage infrastructure design maximizes application availability with no single points of failure.
Self-healing capabilities minimize storage administration involvement and optimize data placement, enabling rapid reconstruction of redundancy, and maximizing system resiliency and availability.
Automated re-balancing and optimized data placement with an easy-to-manage intelligent solution that continuously monitors data utilization and infrastructure without any manual intervention and without growing IT staff.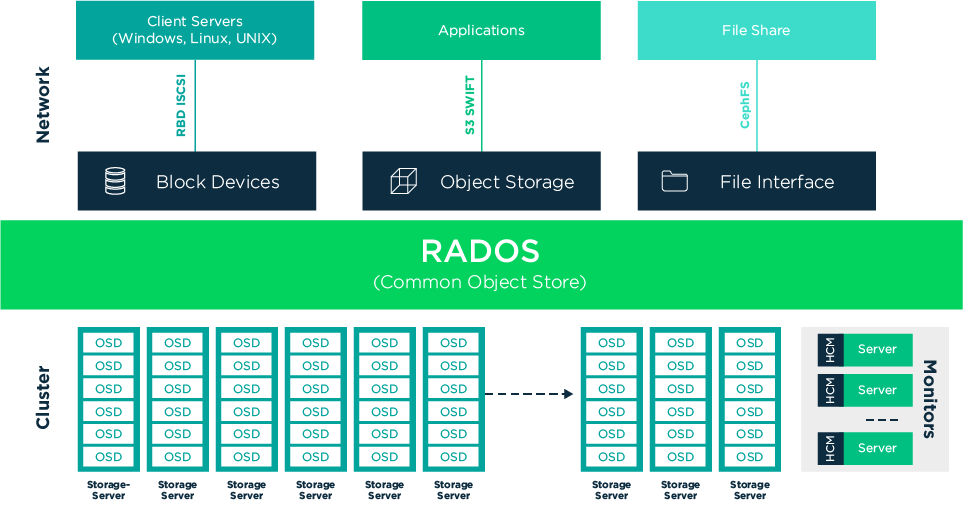 Included with the solution are the following supported protocols:
Legacy Protocols
Native Protocols

RBD (Block)
RADOS (Object)
CephFS (With multiple active MDS Servers)
S3 & Swift

SUSE Linux Enterprise Server reviews from your enterprise peers – verified by Gartner.
"First in class Ceph feature-rich product with great automation, fast support (bug fixing, feature implementation, …). SUSE provides us with a supreme support for our installations including consulting on architectural topics, hardware selection, network and implementation."