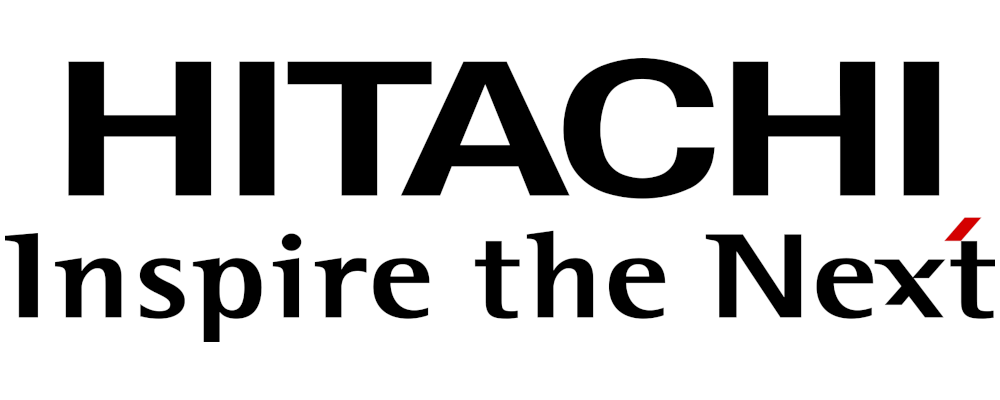 Who is Hitachi Vantara?
Hitachi Vantara is a provider of Mid and High Range Computer Data storage systems. They are also a provider of business-enhancing-based solutions that include Risk Management, AI Solutions, Digital Operating, Smart Cities, and Multi-Cloud Acceleration. Hitachi Vantara is a company that integrates the following values in respect to its foundation: WA (harmony, trust, and respect), Makoto (integrity, sincerity, honesty), and Kaitakusha-seishin (pioneering spirit and challenge)
Why Hitachi: Hitachi Vantara is one of the few IT manufacturers that offer a complete hardware/software solution. Many manufacturers are there to provide a platform, but can't support the entire solution. Hitachi is the only company that offers 100% data availability. No other manufacturer can offer that.
What's new at Hitachi:
In this new set of storage products, Hitachi Vantara has designed new systems aimed at mid-range businesses and installed high-end enterprise functionality in them. Hitachi is known for moving their Hi-End features and tools to their mid-range systems. This includes resiliency, the architecture, and other capabilities, and bringing them to the mid-range.
There are 4 major things that differentiate Hitachi from other storage manufacturers.
100% Data Availability. While other vendors are offering 5-9's. Hitachi is the only manufacturer that ensures that your company meets its information availability requirements.
Total Efficiency Guarantee of 7:1 with Adaptive Data Reduction (ADR).
Non-Disruptive Migration
Auto Failover between 3 data centers.
VSP E590 and E790 storage arrays for small and midsize enterprise clients: These new hybrid versions of the company's frontline storage arrays offer options to consolidate diverse workloads in a single midrange platform. Clients can now choose all-NVMe, all-SAS, or a combination of the two. The addition of SAS expansion to VSP E590 and E790 addresses low-latency requirements for applications and affordability.
What's New – Get Started with Performance Analytics
Hitachi Virtual Storage Platform E Series Family Matrix
Hitachi Vantara Storage Solutions
Organizations are continuing to move more of their workloads and data into the cloud, but most have come to understand that not all of their business can be based in the cloud.
Virtual Storage Platform (VSP) E590 and E790 systems for small and midsize enterprises (SMEs) will continue to consolidate diverse workloads onto a single platform. Organizations can choose from all-NVMe all-SAS or a combination of both. By extending SAS to these systems, Hitachi Vantara is aiming to meet low-latency requirements and affordability that SMEs demand
Storage: Accelerate transformation with the leading storage portfolio. No matter what type of data, application, or business, you can trust our comprehensive flash and storage solutions.
Flash: As pricing continues to become more affordable, Customers can take advantage of both SAS and NVMe and decrease latency.
Object Hitachi Content Platform for unstructured data operations: HCP now delivers a greater than 2x improvement in performance for cloud gen apps through new optimization, the company said. Hitachi Content Software for File adds front-end support for Amazon's Simple Storage Service (S3) protocol.
SDS: Hitachi Virtual Storage Software for Block is HV's software-defined storage package. The first cloud partner will be AWS.
NAS: VSP N series and HNAS models provide capabilities that enable policy-based migration of data between low latency local flash and remote elastic clouds (both public and private) for your unstructured data.
Converged And Hyperconverged: Data agility is key to the survival of your business. Harness the value of your data, through a flexible, automated hybrid cloud environment.
Hitachi Vantara Solutions
Hitachi is the only company that offers 100% Data Availability!
Risk Management: Protect customer and user experiences with continuous data availability and ensure data agility to meet business needs.
Data Protection: Meet today's high availability, business continuity, disaster recovery, and backup and recovery requirements, across all applications and locations. Employ a simple, fully integrated, automated, and orchestrated set of modern data protection products.
Video Intelligence: Building a video intelligence system requires the right data management infrastructure, analytics and applications, smart edge devices, and integration services for your existing assets. We've got you covered throughout your video journey.
Analytics: Simplify your data operations and democratize information access for all your enterprise stakeholders with policy-based automation and metadata-driven data management.
IoT Software and Solutions: Enable your Internet of Things (IoT) solution to deliver high-value outcomes. Use the power of actionable data insights from Lumada solutions, edge intelligence, and co-creation services.
For more information or consulting, contact the Nordstar Group Sales Team
(832) 467-0000
[email protected]